Epoxy 201 and Short Course
2023 Pre-Course:

 Epoxy 201
Presented By: Jeremy Pasatta, Advanced Polymer Coatings
Monday, May 8, 2023
8:30AM-12:30PM
Additional Fee Required to Attend
Do you want to expand on your basic knowledge of epoxies to push your formulation and products further?  Epoxy 201 goes beyond the fundamentals of epoxy chemistry to discuss in more detail topics such as epoxy toughening, tuning crosslink density for optimal properties, epoxy adduct reactions and advantages, design and synthesis of epoxy resins, reversible crosslinking for recyclability and biobased materials for epoxy formulations.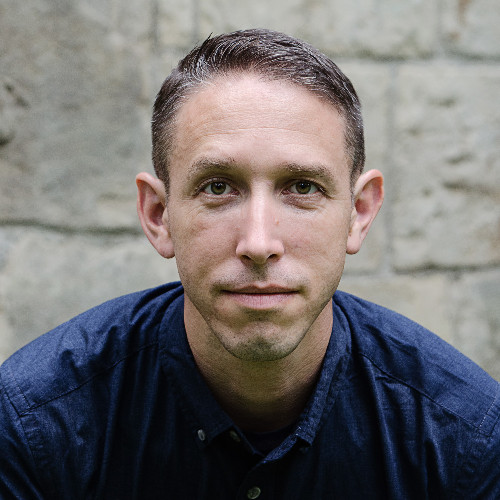 Jeremy received his Bachelor of Science in Polymer Chemistry from Rochester Institute of Technology in 2000, and has completed graduate studies in Biochemistry at University of Texas, Austin and Polymer Science at University of Akron. He has held positions at Eastman Kodak, Lexmark International, CVC Thermoset Specialties, Valtris and Huntsman Corporation, focusing on new product development and scale up, manufacturing support and optimization, technical services as well as sales and marketing support. Currently, Jeremy is VP of Technology and Process at Advanced Polymer Coatings in Avon, OH.  Jeremy holds several patents related to tougheners for thermosets and has presented at numerous domestic and international conferences. Jeremy also serves as the current president of the Thermoset Resin Formulator's Association (TRFA).
2023 Short Course:
Formulation, Curing and Characterization
Presented By: Jeff Gotro, PhD, InnoCentrix LLC
Thursday, May 11, 2023
8:00AM-4:00PM (
Lunch Provided)
Additional Fee Required to Attend
-
Overview:

 Formulation 
1. Formulation Basics 
• Components 
• Stoichiometry considerations 
• Example formulations 
2. Formulation Strategies 
• How to build a formulation 
• Base resins, selection, optimization 
• How to incorporate additives (adhesion promoters, flame retardants, tougheners, diluents, etc.) 
• Fillers
a. Filler types, role of fillers 
b. Particle packing concepts 
3. Design for Manufacturing (mixing, dispersion, packaging) 
4. Product Architecture Concept 
• How to build a product architecture (or sometimes call a product platform) 
• Advantages of having product architectures o Customization for specific 
• Customization for specific customers
• Product line extensions
 Curing 
• Introduction to thermoset cure chemistry 
• Key concepts of gelation and vitrification during curing 
• Important structure-property-process relationships 
-
 Characterization 
Thermal Analysis Methods for Thermoset formulations: 
• Differential Scanning Calorimetry (DSC) 
• Thermal Mechanical Analysis (TMA) 
• Thermogravimetric Analysis (TGA) 
• Dynamic Mechanical Analysis (DMA) 
Rheological testing
• Rheological testing of uncured, formulated thermosets (critical to understand dispensing of adhesives, coatings, laminates, composites)
• Overview of rheological testing o controlled stress, controlled strain, testing geometries 
• Rheology during curing and processing (chemorheology) 

Jeff has over thirty-eight years' experience in thermosetting polymers used in electronics having held scientific and leadership positions at IBM, AlliedSignal, Honeywell International, and Ablestik Laboratories. During his corporate life, Jeff developed a deep   understanding of polymer science and became a nationally recognized authority in thermosetting polymers. He has received invitations to speak at prestigious Gordon Research Conferences (Thermosetting Polymers and Composites) and has presented numerous invited lectures, along with technical presentations and short courses at national technical conferences. Jeff was an Adjunct Professor at Syracuse University in the Dept. of Chemical Engineering and Materials Science from 1986-1993. Jeff has published 60 technical papers (including 4 book chapters, one with Dr. Prime) in the field of polymeric materials for advanced electronic packaging applications and holds 15 issued US patents, and have 6 patents pending. Jeff has a Ph.D. in Materials Science from Northwestern University with a specialty in polymer science.