Membership
8 WAYS TRFA MEMBERSHIP WILL POWER YOUR FACILITY
The TRFA facilitates educational and networking opportunities to share innovative epoxy and other thermoset industry advancements.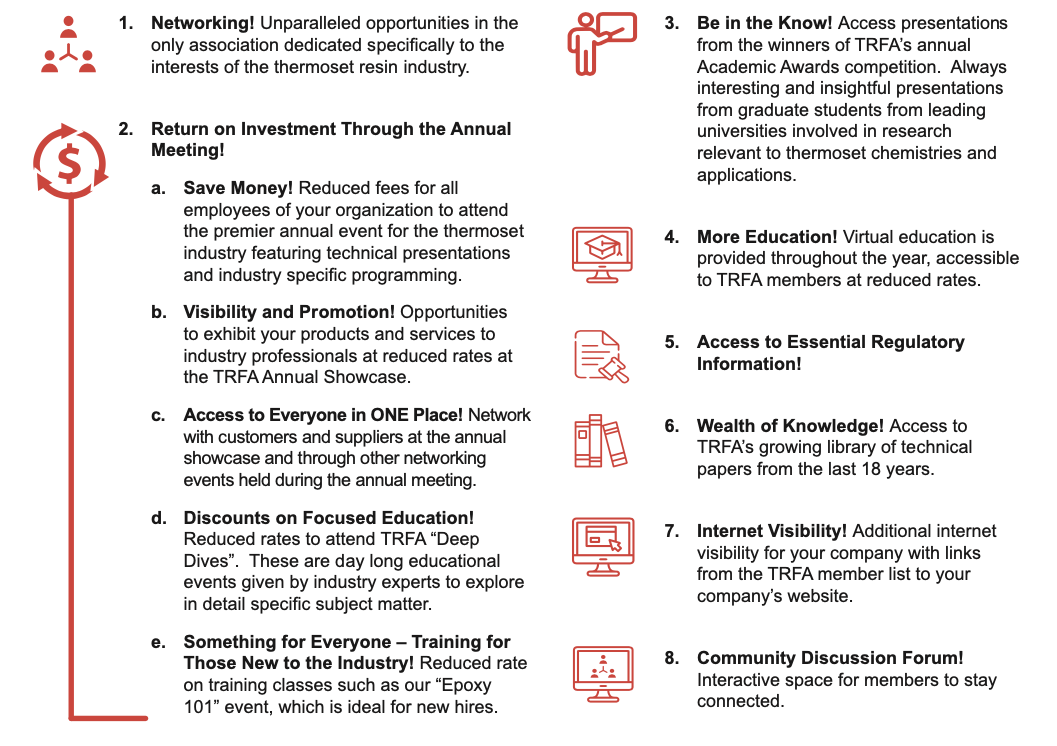 Benefits and Services
Get ahead in the industry and take advantage of great benefits exclusive to TRFA members.
TRFA Bylaws
To learn more about the organization's operations, please click the button below to view the TRFA Bylaws.
Try TRFA for a Year at a Reduced Rate! Trial Membership Available
NEW

 Trial "Meeting" Membership Now Available!
If you've considered becoming a member but wanted to "check it out" first, here is your opportunity to see for yourself the incredible value TRFA membership offers your company. We're so sure that you'll want to continue your membership that we're offering you a "trial" membership for the rest of the current fiscal year.