2012 Annual Meeting
Loews Royal Pacific Resort at Universal Orlando
Orlando, Florida
Annual Meeting - October 28 - 30, 2012
Epoxy 101 Short Course - October 28, 2012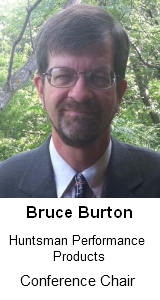 TRFA members, industry leaders, suppliers, formulators, fabricators, students, and academicians are encouraged to attend this important thermoset resin industry event, October 28 - 30 at Loews Royal Pacific Resort in Orlando, Florida.  This is your opportunity to learn about the latest technical developments, regulatory news, and more!
New in 2012 is the Epoxy 101 Short Course on Sunday, October 28th that will present both an introduction and advanced concepts in the formulation, application and end-uses of thermoset resin technologies.  The course is intended for technical and sales/marketing professionals who are new to the industry as well as those seeking a refresher.  Registration for the Annual Meeting is not required to attend the short course.
The fast-paced, two-day Annual Meeting schedule features a Keynote Address, 16 Technical Papers, a Regulatory Affairs Update, the annual Table Top Showcase, meetings of TRFA's Market Focused Committees, a special 10th Anniversary Recognition luncheon with the association's Annual Business Meeting, and the presentation of the third annual Excellence in Thermoset Polymer Research Award to a student. Attendees can also look forward to ample networking opportunities throughout the schedule, including two luncheons, two receptions, and optional networking activities on Saturday, October 27, and Sunday, October 28.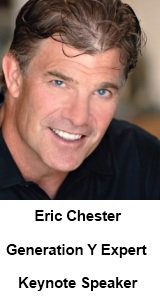 Keynote Address
All Play and No Work Makes Johnny Worthless
Eric Chester
Monday, October 29, 2012
8:15 am - 9:15 am


Technical Papers
Technical Paper presentations are essential to achieving one of the association's key objectives, which is to be "the premier forum to interact and exchange knowledge among formulators and suppliers." The 2012 Meeting schedule will include presentations from each of TRFA's Market Focused Committees:
Adhesives and Sealants; Melanie Chaney, Air Products & Chemicals, Chairman
Coatings, Civil Engineering and Floorings; Dr. Rajesh Turakhia, The Dow Chemical Company, Chairman
Composites and Tooling; Pete Toohey, Evonik Degussa, Chairman
Potting, Encapsulation and Electrical; Hubert Monteiro, Royce International, Chairman
Regulatory Affairs; Presentation by John Phillips, Cardio ENTRIX, Chairman
Your participation in this meeting offers the opportunity to deepen established industry and professional relationships and develop new ones with industry leaders who can provide information on issues that are a common concern.