2007 Annual Meeting
September 9-11, 2007
Hyatt Regency Savannah
Savannah, Georgia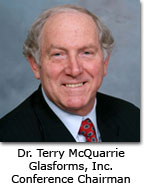 TRFA members, industry leaders, suppliers, formulators, students, and academicians are encouraged to attend this important thermoset resin industry event, September 9-11, 2007 at the Hyatt Regency Savannah in Savannah, Georgia. This is your opportunity to learn about the latest technical developments, international industry expectations, regulatory news, and more!
TRFA leaders have developed another rewarding, 2-day schedule of Technical Papers, Regulatory Affairs Updates, a Table Top Showcase, meetings of TRFA's Market Focused Committees, and the association's Annual Business Meeting. Attendees can also look forward to ample networking opportunities throughout the schedule, including two receptions and an optional golf event on September 9th.
Technical Papers 
Technical Paper presentations are essential to meeting one of the association's key objectives, which is to be "the premier forum to interact and exchange knowledge among formulators and suppliers." The 2007 Meeting schedule will include presentations from each of TRFA's Market Focused Committees:
Coatings, Civil Engineering, and Floorings; Charlie Zarnitz, CVC Specialty Chemicals, Chairman.
Adhesives and Sealants; Dave Hill, Emerald Performance Materials, Chairman.
Composites and Tooling; Tito Llopiz, Degussa Inc., Chairman.
Potting, Encapsulation, and Electrical; Mangesh Rajadhyaksha, Huntsman, Chairman.